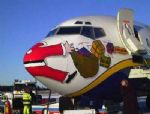 Ho, ho, ho - Santa`s coming ...
Christmas is approaching with great steps and our news office leaves for a short break!
The last reports were published on December 21 2018 and all former reports can be read as usual in the news sector. We are looking forward to provide you with actual reports about the international glass industry when we are back on Monday Jan.7 2019.
We wish all customers and visitors a Merry Christmas and a Happy New Year!
Ho, ho, ho - es weihnachtet sehr...
Weihnachten rückt immer näher und unser redaktioneller Newsbereich verabschiedet sich in eine kleine Weihnachtspause!
Die letzten Nachrichten im Ticker liefen am 21.Dezember 2018 über die Startseite, alle weiteren Berichte können nach wie vor in der Rubrik News eingesehen werden. Wir freuen uns schon darauf, Sie alle wieder ab Montag, 7.Januar 2019 mit aktuellen Nachrichten informieren zu können.
Wir wünschen allen Kunden und Besuchern frohe Festtage und einen guten Rutsch ins Jahr 2019
Christmas Greetings in all languages