Flatness and surface waviness are important quality criteria for the production of float glass. ISRA´s P2-3D - World's first solution for flatness and waviness within seconds.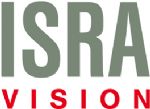 Rely on P2-3D for automated full surface flatness & waviness measurement within seconds:
Full surface contactless measurement
Reproducible objective results
Immediate feedback on sheet flatness, waviness and quality
Independent of operator, glass position or rotation
Download the P2-3D Flyer here.