Gerresheimer AG will be presenting its latest flacon designs at Luxe Pack in New York on 18th and 19th May (Booth A 9). The company manufactures artistic glass and plastic packaging products for the prestige and masstige segment and is one of the most sought after and innovative partners to the perfume and cosmetics industry.



The range of shapes, colors, surface finishes and materials is extremely diverse. Gerresheimer and Garnier have teamed up to demonstrate an interesting way of combining skin care and environmental protection through the use of recycled glass.
Beauty
The flacons for the Victoria's Secret fragrance are the very latest product development. Very Sexy Now™ is presented in a high, rectangular-shaped flacon featuring exotic colors and stunning seasonal patterns.
This is the first time that Gerresheimer will be presenting flacons it has created for celebrities such as Paris Hilton, Naomi Campbell, pop singers Christina Aguilera and Shakira, plus sophisticated fragrance packagings for Mexx and S.T.Dupont, to an international public at Luxepack.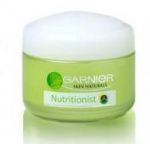 Sustainability
Garnier (L'Oréal Group) has been committed to using environmentally friendly packaging materials for more than ten years now. It is the first brand manufacturer in the skin care market segment to introduce glass jars for products containing 40 percent recycled glass which were developed in collaboration with Gerresheimer. The high quality of the glass is achieved by using cleanly segregated and high quality cullet. It's a sustainable concept because the use of 40 percent recycled glass reduces production energy requirements by 9 percent. This lower melting furnace energy requirement reduces CO2 emissions during the production process by 29 tons.