Gerresheimer is exhibiting its products for the first time at Iran Health in Tehran. Primary packaging made from amber and clear glass for liquid and solid pharmaceuticals will be taking center stage. As well as being the country's biggest pharmaceutical and healthcare trade fair, Iran Health is also one of the largest industry shows in the Middle East.
"We're delighted to be presenting our products for the first time at this year's Iran Health in Tehran," says Area Sales Manager Mehran Nilchian. Gerresheimer is keen to provide visitors and experts at Iran Health with comprehensive information on its products and services. At this year's trade fair, the company will be focusing on primary packaging made from amber and clear glass and suitable for drugs in solid or liquid form.
For instance, Gerresheimer manufactures injection and infusion bottles in hydrolytic classes I and II as well as tubular-glass injection vials that can hold between 1 and 50 ml. Its other core products include ampoules, cartridges, and more specialty products.
The Gerresheimer range encompasses all classes of glass used for pharmaceuticals – types II and III sodium silicate glass as well as type I borosilicate glass. This enables the company to supply the perfect glass packaging to suit drugs of any shape or size. Its extensive glass range means that appropriate packaging solutions can be found for even the most sensitive pharmaceuticals.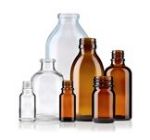 Gerresheimer employs the latest techniques and monitoring technology from the development stage right through to production and packing for delivery. Some of its plants even have a fully automated system built around packing robots. Gerresheimer uses cutting-edge clean room technology to guarantee optimum cleanliness for its products in terms of particles and germs.
With bases in Europe, Asia, and the Americas, Gerresheimer specializes in manufacturing primary packaging for pharmaceuticals in line with the relevant pharmacopeias. All of its factories are currently certified to standards including ISO 9001 and ISO 15378.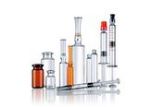 Between May 14 and 17, Gerresheimer's pharma specialists will be in the "German Pavilion" (B16/b-9) at Iran Health in Tehran, which is being held at the Tehran Permanent Fairground.