On February 3 and 4 the PCD, a "Packaging Innovation Hub" for experts from leading international cosmetic brands and key suppliers, takes places in Paris. Gerresheimer will be on site to exhibit exclusive glass packaging solutions for fragrances and cosmetics at stand AD49.
"Every year we develop hundreds of new glass packaging products for the cosmetics industry and enhance their appearance with diverse finishing processes such as spraying, frosting, printing or metallization" says Bruno Bürkel, Global Executive Vice President at Gerresheimer.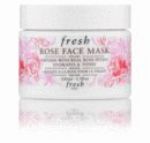 There is a whole host of new products to put on show at PCD. To satisfy the high requirements of todays customers, Gerresheimer has invested in its production facilities at its plants in Momignies, Belgium, and Tettau, Germany. With a new, state-of-the-art and most efficient furnace in Momignies and new high-performance multicolor printing machines it will now be possible to produce jars and bottles in an even higher quality than before.
Gerresheimer is one of the globally leading specialists in the packaging market for cosmetics and fragrances. The group has a comprehensive range of moulding, color and finishing options at its disposal. The comprehensive product repertoire covers packaging solutions for fragrances, deodorants, skincare, colour cosmetics or specialties. In terms of international ranking, Gerresheimer is in both the prestige and the masstige markets one of the world's leading specialist.
At PCD in Paris Gerresheimer experts will be presenting an exclusive selection of bottles and jars that were developed for its cosmetics sector customers.