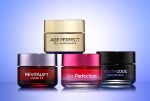 Gerresheimer will be presenting design concepts for glass and plastic packaging to an expert pub­lic at Luxepack in Monaco from October 27 to 29. (Stand RC 9 in the Grimaldi Forum). There will be a wide range of new jars, flacons and bottles for beautiful fragrances, skincare and personal care products.
Gerresheimer has European cosmetic glass and plastic production facil­ities in Belgium, Germany and Spain and the experts from Momignies, Tettau and Zaragoza will be presenting their innovative product ranges in Monte Carlo.
The company's diverse customer base includes global cosmetics com­panies, highly specialized small perfume and cosmetics manufacturers, big prestige brands and leading companies in the masstige market.
"Fragrances and cosmetics products aren't just neutral commodities - they appeal to consumer emotions. Each packaging is given a unique identity by applying different decors and surface finishes," said Nicola Balena, Sales Director, referring to the L'Oreal product lines, Revitalift, Age Perfect, Skin Perfection and Youth Code. All products are packaged in the same solid square 50 ml glass jars. The difference is the decor.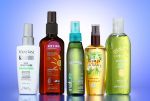 Revitalift moisturizing cream is packaged in a dark red jar with a silver screw-off lid.
Age Perfect has a more luxurious appearance in a stylish gold jar for the golden generation.
Skin Perfection moisturizing cream has a very different look that is dis­tinctive, fancy and trendy, with a graded pink jar and a pale pink lid.
Youth Code rounds off the range. This night cream has a luxurious jar with a black spray finish for high aesthetic appeal.

Same jar, different product lines. The individual decors give each prod­uct its own unique expression (Revitalift Laser X3, Age Perfect cell renaissance, Skin Perfection, Youth Code Night by L'Oreal).
Gerresheimer will also be presenting a selection of attractive plastic packaging concepts for new personal care products at Luxepack.